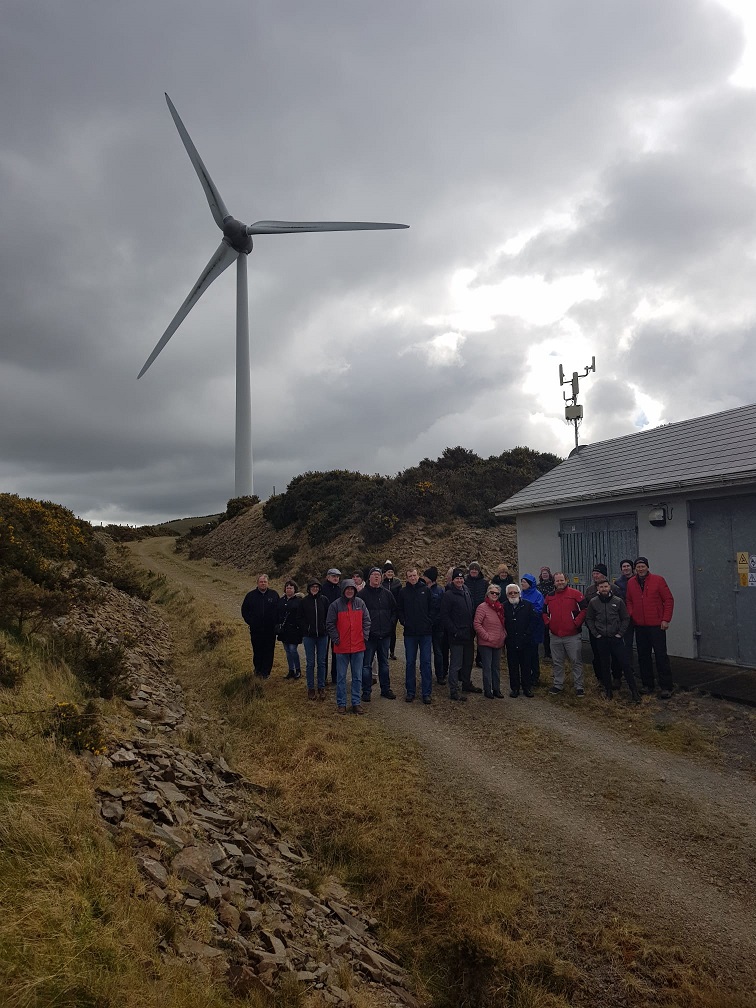 On a chilly morning the 2nd April 2022 members of the Mullingar SEC joined a number of SECs from the Midlands for a version of the 'Trip to Tipp' to admire the work communities have completed regards renewable energy and retrofitting.  Community Power hosted the group first in Templederry and explained how the community in the area came together to invest in the first Irish community owned wind turbines. The group were delighted and inspired to hear about Community Power overcoming numerous financial, planning and grid connection hurdles to successfully open the two turbines nearly ten years ago in the midst of a global recession. The turbines were spinning happily on our visit and were almost silent bar the slight whoosh of the blades as they passed. Indeed a jet airplane flying overhead was noticeably louder. Many good questions were asked of the presenters and it was interesting to hear that no bird strikes have been recorded since the turbines were erected.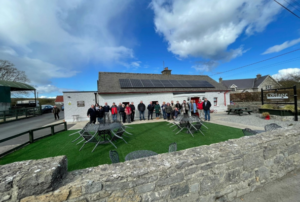 Later in the day, the sun began to shine and more importantly on the solar panels at The Cottage Café. The group enjoyed a delicious solar powered lunch provided by the community owned café in the lovely village of Loughmore. Following the meal the the group then took a short walk to admire a recent retrofit of a dormer bungalow just outside Loughmore village. The house is powered with Air to Water technology, new windows and insulation, demand controlled ventilation and has achieved an admirable A3 energy rating on a tight budget.
Some of the members attending included Jack O'Sullivan, Oisin Murphy, Joe Palmer, Isabella Donnelly, Gerard Keena and Anthony Palmer. Many thanks for the Garda Community Bus service for assistance in transport.