As a 100% voluntary group the MSEC welcome and encourage dontations. Monies raised are used to help reduce our carbon footprint by investing in suitable environmental projects that directly benefit the town. Donors (unless they wish to remain anonymous) recieve recognition below with a logo and link to their business (if applicable).  We would also like to talk to any companies interested in becoming a Sponsor for the MSEC group.
MSEC would like to thank our Sponsors

The National Science Park is one of Ireland's best places to grow a business. There is an extensive choice of facilities and real estate options at our 8-Hectare campus to support your business growth needs.  From offices to laboratories, manufacturing to warehousing you can find it at the National Science Park.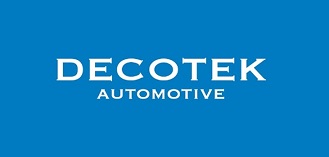 Decotek Automotive design and manufacture premium decorative exterior trim components for the global automotive industry. Based in Collinstown, Co Westmeath in the Irish midlands, we employ over 320 people in a modern, highly skilled manufacturing environment. We specialise in producing decorative trim for some of the most prestigious car brands in the world and are proud to have developed a reputation for quality, reliability and guaranteed customer satisfaction.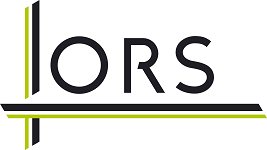 ORS is a prominent Irish multidisciplinary building consultancy. The firm offers design, planning and management advice that is supported by expert guidance in energy efficiency. ORS have a team of highly skilled designers, consulting engineers, planners, scientists and surveyors. Their mission is to design and build a better world by delivering sustainable solutions for their clients and creating a supportive workplace for their people. It is also officially recognised as one of the Best Workplaces in Ireland 2020, the highest placed engineering and surveying consultancy in its category.
Westmeath County Council
Westmeath County Council provides services to a population of over 90,000 citizens in County Westmeath in areas of housing, roads, transportation, planning, environment, economic and community development, tourism, libraries, fire and emergency response, parks, amenities, heritage, arts and water services. Mullingar is currently designated the Decarbonising Zone for the County of Westmeath
landcorp.ie
With over 20 years' experience in real estate investment, asset management and real estate development in Ireland, the UK and CEE, John Geoghegan has been involved at senior management level in property assets and portfolios with combined asset and transaction values of well in excess of EUR1bn in various market sectors.
www.gosolar.ie
GoSolar.ie is a family run business specialising in the installation of Solar PV and associated electrical work. The difference they bring is expertise, work ethic and dedication on delivering the correct solution to their customers with top-class service.
www.idaso.ie
IDASO specialises in providing traffic, transport and mobility data for use in Strategic Planning, Traffic Impact Assessments, Property Management and Retail Assessments, along with optimisation of existing transport management systems.
Soltec
Soltec offers quality, sustainable and cost-effective waste management solutions. As Ireland's only solvent recovery distillation plant Soltec offers a unique opportunity to re-use solvents that would otherwise go to waste.
James L. Murtagh Auctioneers are an independent, highly specialised firm of auctioneers of which trust, time and integrity are the cornerstones to their services. The firm specialises in Agricultural, Commercial and Residential property.
MidlandJobs.ie

MidlandJobs.ie is the only Jobs Board focused on the Irish Midlands. Our ethos is to connect local employers with local job seekers. Apart from the commercial advantages this brings to both employer and employee, there is a considerable postive sustainability impact in reducing commuting.

North Midlands Credit Union (formally Mullingar Credit Union)